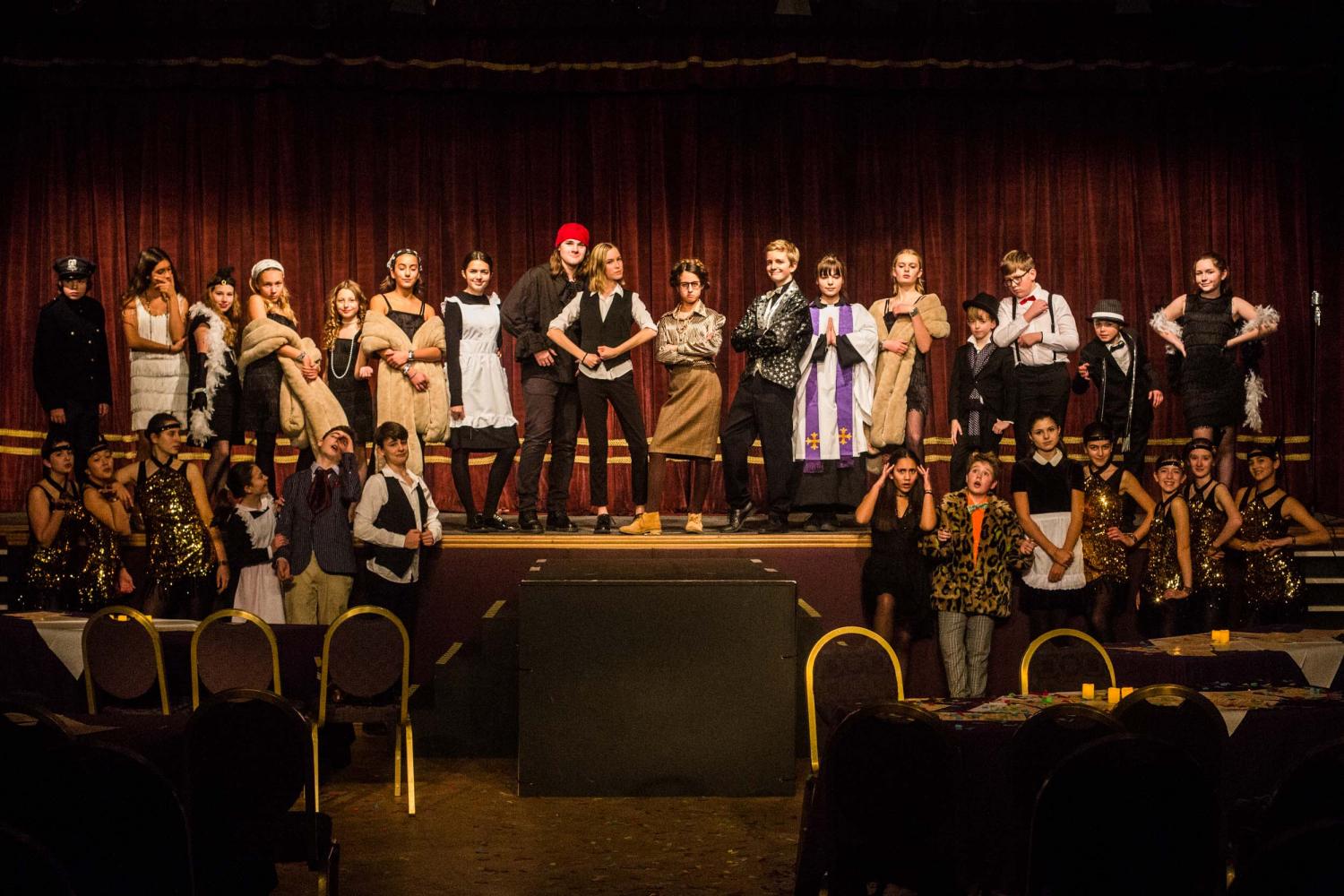 English teacher, Digby Don finds overtones of both The Great Gatsby and Casablanca in Harrodian's daring period setting of Twelfth Night
If you were to say 'The Jazz Age' or 'The Roaring Twenties' I'd probably think of The Great Gatsby and the yellow cocktail music playing across his blue lawn through the summer nights. As Shakespeare portrays it, Illyria, the setting for Twelfth Night, also initially appears a carefree and prosperous place, untroubled by everyday mundane struggles.
Setting the Harrodian production in Orsino's Jazz Club and making it a distinctly 1920s Twelfth Night made good sense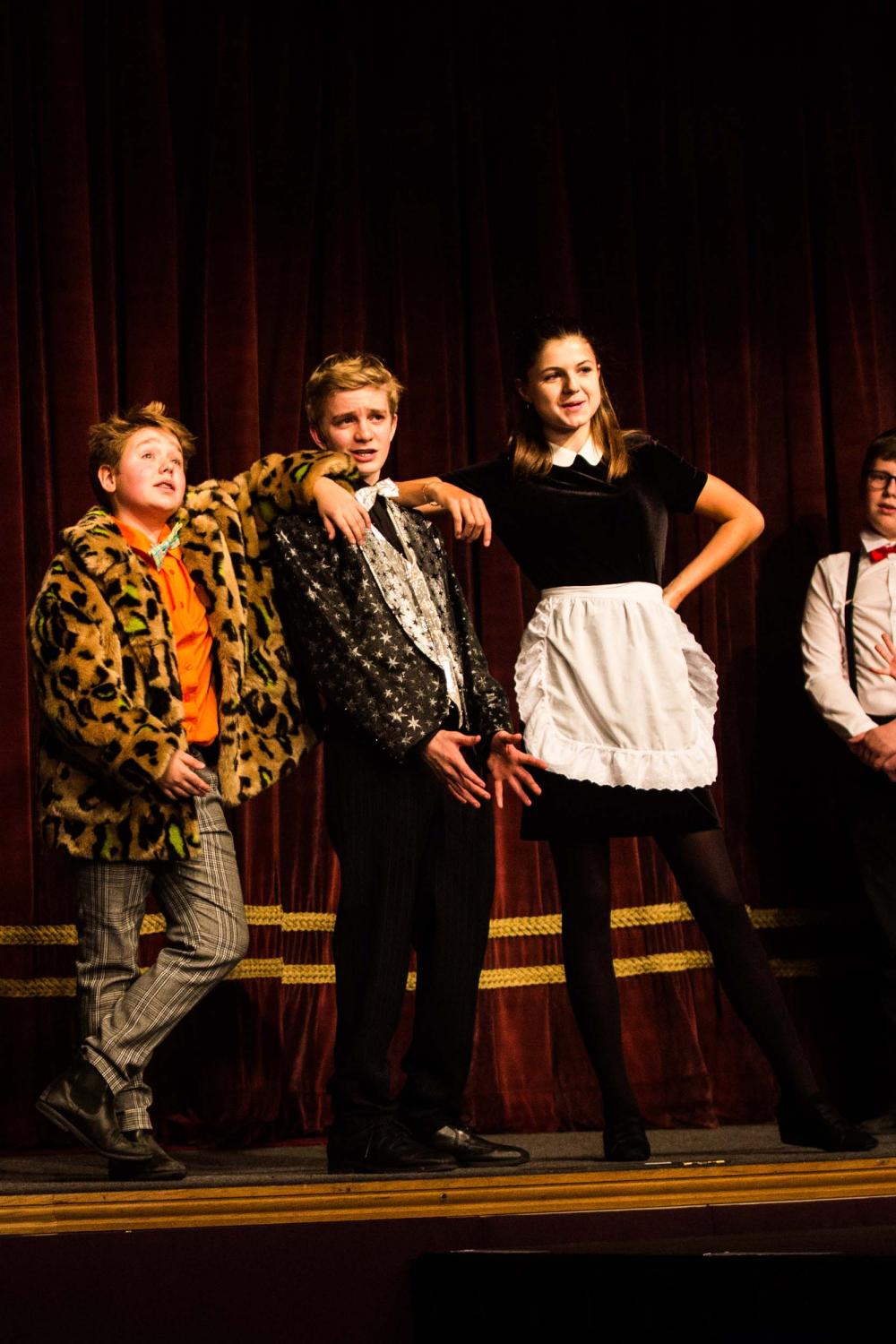 The cast clearly enjoyed themselves. The audience entered Orsino's – Harrodian's  plush Art Deco theatre – and were greeted by performers and dancers, some interacting with the guests seated at the cabaret tables at the front. Noel's soaring solo had us rapt before Orsino himself, entered - 'If music be the food of love, play on…' Orsino (played by Jasper) is, like Jay Gatsby, restless; the music no longer diverts his mind – 'Enough, no more. 'Tis not so sweet now as it was before.' The portrayal of Orsino and the setting brought Rick in Casablanca to mind, largely confined to the wings, nursing his hurt, while the crowd fortified by his liquor, dance to the tune of the band.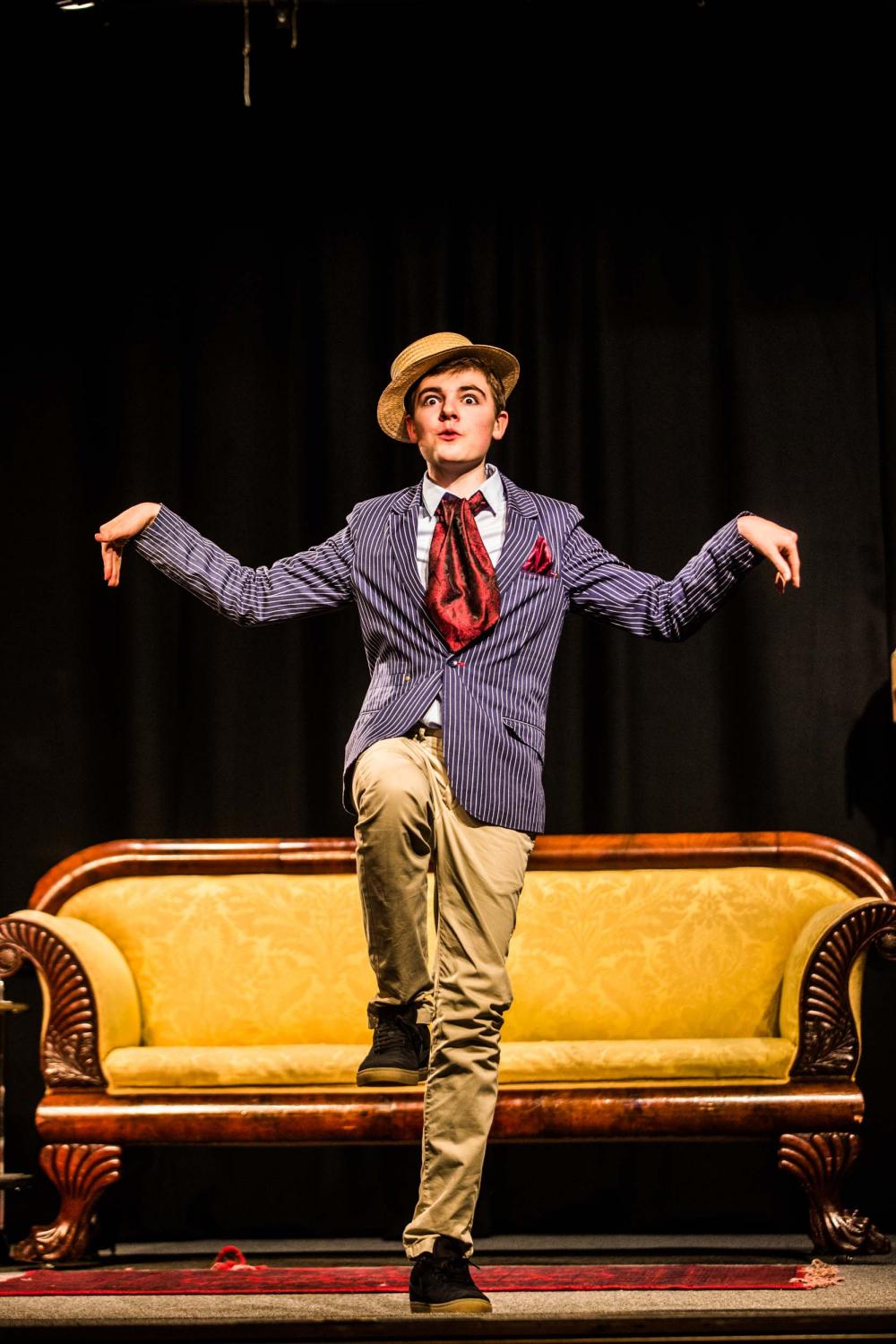 Meanwhile, Viola, (brilliantly played by Lily), arrives in this new city, full of hope and promise. She is bereft, mourning the death of her brother Sebastian, and we wonder if she can make a success of it in the Big City, as many immigrants struggled to in early 20th Century New York. After that,  Shakespeare's fast-moving plot-line sequence of cross-dressing, mistaken identities, love and disappointment rapidly played out. I was beginning to wonder whether I could have followed it all, without prior knowledge of the story, but was delighted by the slick sequence of revelations: Olivia (played confidently by Maya) realised it was Sebastian she had married (not Cesario), Orsino and Viola were able to fall in love, Antonio discovered he had not been betrayed by Sebastian after all and, finally, Viola and Sebastian were reunited.
Gender-blind casting turned Malvolio into a prim and inventively-played female office manager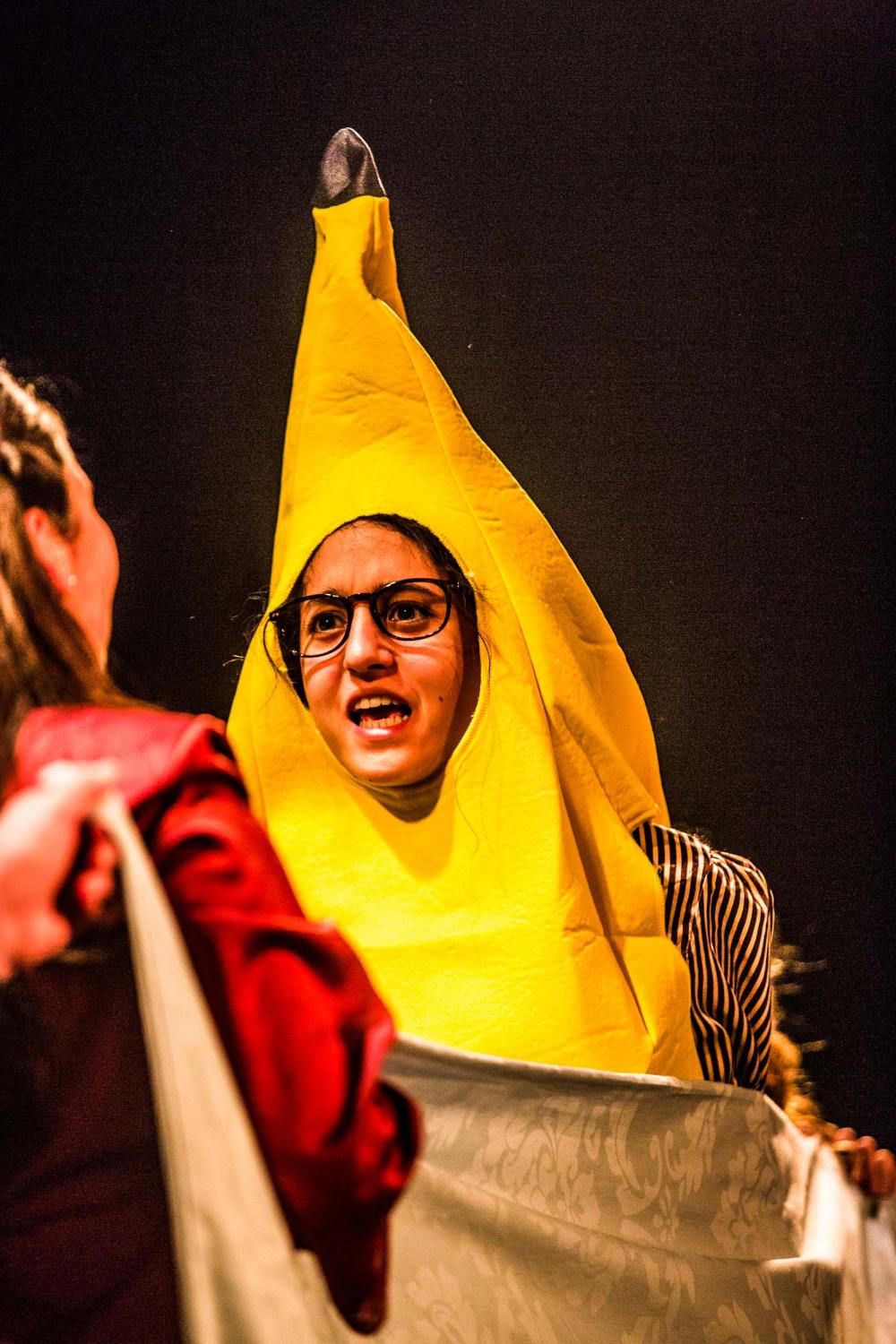 Director, Mr. Sugarman makes it clear that this abridged version of Twelfth Night plays down the full extent of Viola's and Olivia's grief and omits much of Malvolio's abject humiliation. Gender-blind casting turned Malvolio into a prim female office manager (inventively played by Jude) in this production. The machinations of Maria and Sir Toby were presented with humour, while Andrew Aguecheek did suitably little of note with aplomb. ​Sebastian (played by Louis) and his loyal friend Antonio, (Eddie), delivered plenty of laughs.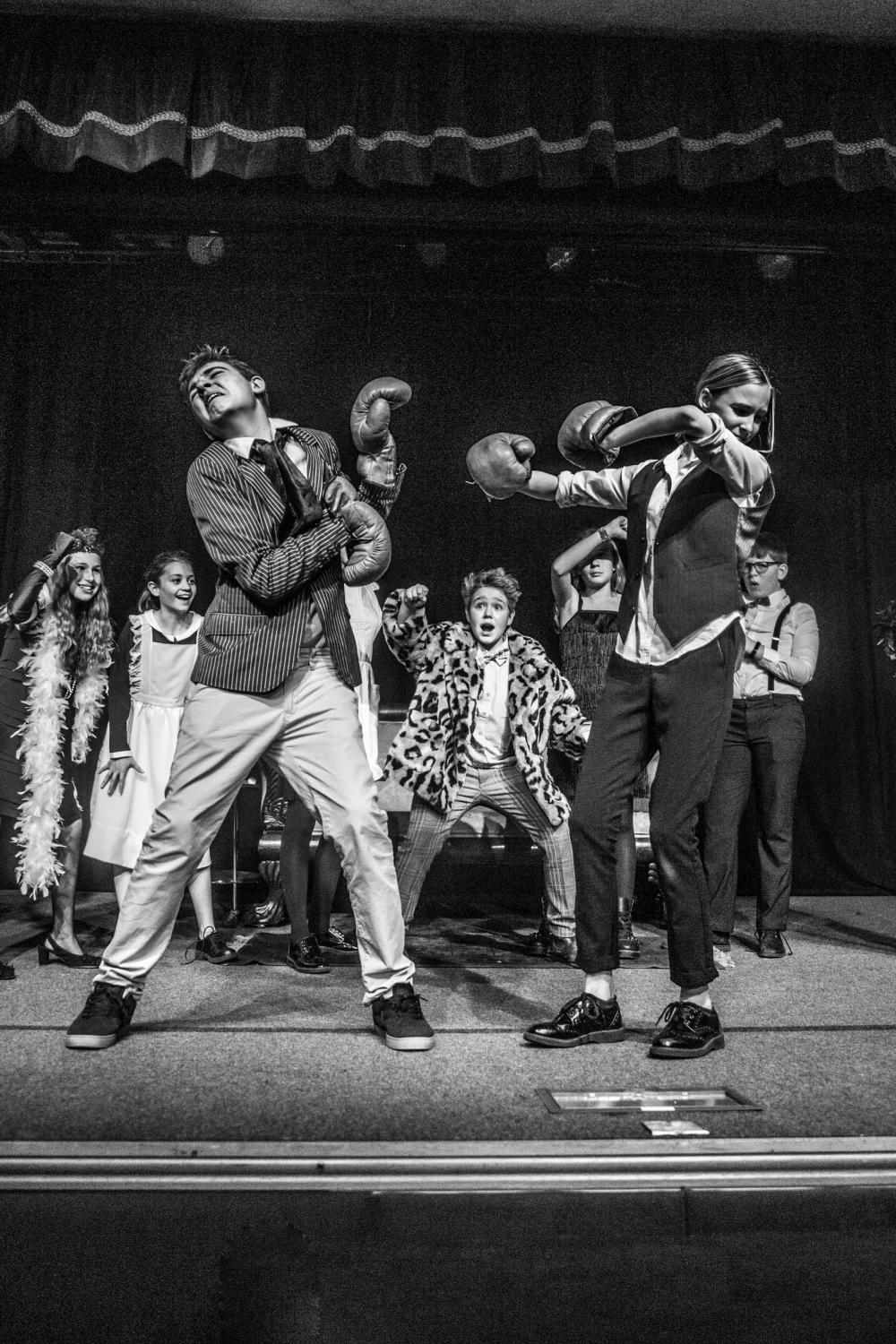 In the final scene there was time for one more Charleston, Malvolio's misfortune was (almost) forgotten, the couples married and everything turned out beautifully. There was little sense of a threat to Orsino's 'golden time' or any hint of 'The Jazz Age' coming to an end, at least not for the time-being.